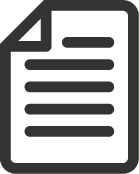 Unable to Locate / Adjust / Operate Safety Devices
Anyone who wants to obtain a driver's license should know where the safety devices are and how to use them. These devices include:
Windshield wiper controls
Horn
Lights and dimmer controls
Turn signal controls
Ignition switch
Defroster button
Sun visors
In the test, the examiner will test the applicant on these devices to ensure that the new driver knows how to use them. Even though most examiners consider an inability to find and operate these controls to be a minor error, it might be a
sign that the learner is also missing knowledge in other areas.