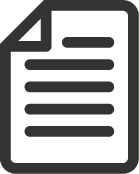 Traffic violations for license applicants include
Failing to allow a pedestrian sufficient space at a crossover
Passing a vehicle that has stopped to allow a pedestrian to cross
Passing another vehicle within 30 metres (100 feet) on approaching a crossover, whether or not it is occupied.
Many municipalities today use school crossing areas, together with school crossing guards. Under the Highway Traffic Act, school crossing guards are authorized are authorized to stop traffic to allow children to cross the street safely. Naturally, each driver is responsible to use extreme caution in areas where children are crossing or where they are likely to be, such as school zones or school bus loading zones.
When an emergency vehicle is approaching, drivers are required to allow safe and clear space to allow the vehicle through. The Highway Traffic Act requires drivers, when one of these vehicles is approaching, to pull over to an available curb as soon as possible, to stop and to remain in position until after the emergency vehicle has passed.