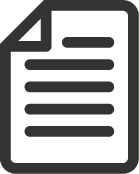 Right-of-Way Observance: Pedestrian / Self / Other Vehicle
The rules regarding right-of-way at an intersection are established in the Highway Traffic Act, which states that when two vehicles approach an uncontrolled intersection simultaneously, the driver coming from the left is required to yield to the driver coming from the right. However, a stop sign or yield sign at one or more roads at an intersection supersedes the right-of-way rule and requires the drivers facing those signs to stop or to yield the right-of-way to other drivers.
Applicants can frequently be overcautious with regard to the right-of-way, stopping unnecessarily and failing to recognize their own right-of-way. Often, this can prevent traffic from flowing normally. Sometimes, however, failing to understand this rule can cause drivers to neglect to yield or to exercise caution.