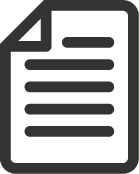 Fails to Use Caution or Obey: Pedestrian Cross-Over / School Crossing / Emergency Vehicle
Modern roads are full of traffic, often moving at high speeds. These factors have made it necessary for road designers to provide spots for pedestrians to cross the road safely. These pedestrian crossovers, which may be either at an intersection or anywhere between intersections, are indicated by lines painted on the pavement and by signs at the sides or above the road.
Drivers can become concerned over the behaviour of pedestrians at these crossovers, as it may sometimes seem irrational. However, drivers should remember that it can be difficult for pedestrians to assess the speed of an approaching vehicle, and they can easily misjudge the amount of time they have for crossing the road. Normally, the responsibility for ensuring the safety of pedestrians rests with the drivers, who should exercise care as they approach these crossovers.