G1 Practice Tests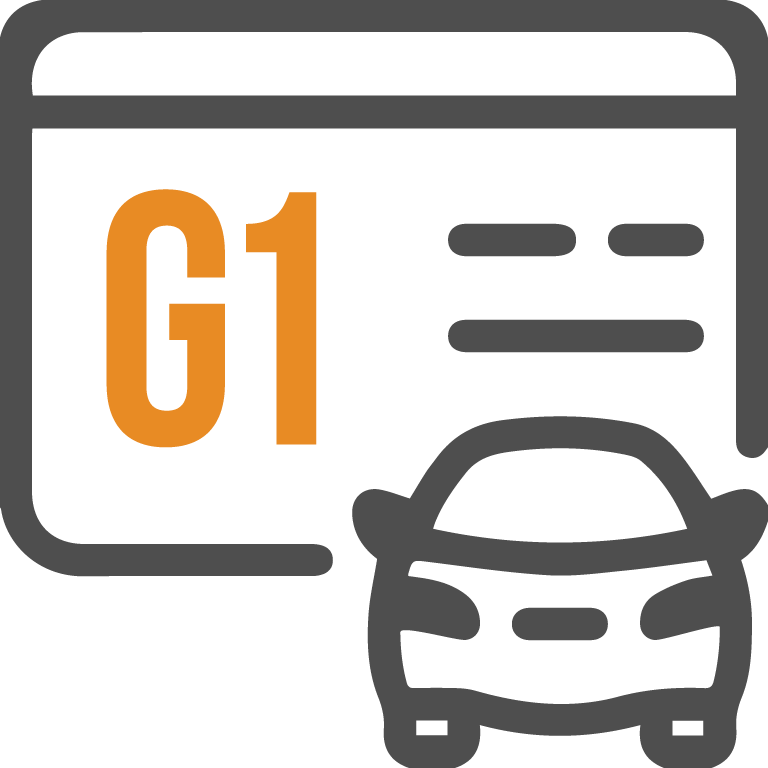 Preparation can help you learn what you need to know for operating a vehicle safely on the road. Once you have the knowledge that you need for the G1 license, you are ready to begin the process of becoming a skillful driver.
To help you prepare for writing the G1 Practice Test, Trubicars is now offering practice tests on the materials covered in the written exam. These tests can help you by:
reviewing the basic material that you will need to know for the test
giving you the background information you need for beginning your practical in-vehicle training in real-life traffic situations
giving you practice in the types of questions you will answer on the exam for your G1 license
allowing you to find the areas that still need more study before you go for the test
giving you more confidence as you prepare for the test and for driving
helping you to use your time well as you prepare for the exam and move on to the next stage in your learning
Many of the questions in the sample quizzes are modeled on the actual test questions you will encounter in the official G1 exam. Learning the answers to these questions will give you the knowledge you need to complete the exam successfully.